Vegan-ish: A Physician's Journey to More Plant-Based Meals | Mexican-Inspired Refrigerator "Clean-Out"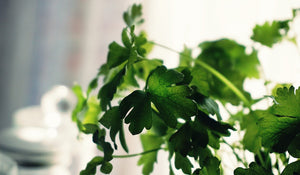 I am Dr. Monique, Board-certified Family Physician and Founder of Physician in the Kitchen. With my NEW best-selling cookbook, Doc Fix My Plate! The Physician In The Kitchen's Prescriptions For Your Healthy Meal Makeover, my other best-selling book, MealMasters: Your Simple Guide to Modern Day Meal Planning, my online course, Vegan-ish: How To Plant-Base Your Pantry and online cooking classes, I help busy households enjoy healthy plant-based eating without impacting their hectic schedules.
Hello MealMasters!  People choose to adopt vegan or other lifestyles for a variety of reasons, and they are usually related to improving their health. They may want to eliminate the need for medications to treat their cholesterol or high blood sugar, or maybe they want to lose a few pounds to reach an ideal or preferred weight. By cutting out animal protein, you may notice an improvement in chronic conditions such as joint pain or kidney disease. You may also decrease your risk of developing certain types of cancer.  For me, in addition to the known health benefits of a plant-based diet, I truly enjoy experimenting and testing recipes featuring vegetables or other plant-based foods. I also get to create in my "lab" while using my many kitchen gadgets and appliances. This year I am chronicling my journey toward more plant-based meals, and I am sharing with my readers my favorite foods, along with tips and tricks I have discovered along the way.
Today I am continuing my series, Dr. Monique's Favorite Food ABCs. So far we discussed A for avocado, and B for beans. Next is…
C is for Cilantro: Cilantro is definitely one of my favorite herbs. I discovered it in Mexico a million years ago in the THE BEST pico de gallo I have ever had. It's fresh and citrus-y flavor truly transformed my life, and now I use it whenever I can. It is part of the same family as carrots, celery, and parsley. It is also part of the same plant as coriander: the leaves are called cilantro, and the dried seeds are known as coriander. Cilantro adds a tantalizing freshness and has a citrus-meets-parsley flavor… to most people. Interestingly, 20% of people think that cilantro tastes like soap, due to a genetic predisposition. These (unfortunate) people can detect a substance in cilantro that is similar to a compound in soap and stink bugs as well. However, crushing the cilantro before eating the leaves can change this substance into one that is more palatable.
Fortunately, I am not in that group because I cannot imagine life without cilantro! I use it in rice (with lime juice and zest), salsa, guacamole, burritos, quesadillas, vegetable stock, and even waffles! I even make a Mexican-themed pesto and use cilantro and avocado instead of basil. I also swap out Parmesean cheese for cotija cheese, which is a grated Mexican cheese, and in its aged form is similar to Parmesan cheese. Cilantro is also used around the world in Indian, Caribbean, African, Thai, and Chinese dishes.
Cilantro makes my list not only for its taste but also due to its many health benefits. Because it is so flavorful, extra salt may not be needed. It also contains antioxidants and may be useful in preventing some forms of cancer. Studies have shown that cilantro might also decrease pain and inflammation, as well as aging effects on the skin. It has essentially no calories and contains vitamins C, A, and K, and small amounts of folate (which is important in preventing birth defects), potassium, and beta-carotene.
It may be no coincidence that cilantro goes so well with the first two items on my food faves ABC list (avocado and beans). In fact, one day I was inspired to create a dish from some foods in my refrigerator at the time. I simply combined some chopped cherry tomatoes, red onion, red and green bell peppers, jalapeno pepper, corn, black beans, lime juice, and cilantro. Served with tortilla chips, this side dish was so delicious I almost ate the whole bowl in one sitting!
Here is my recipe for Mexican-Inspired Refrigerator Clean-Out. If you make any of the dishes mentioned in this blog be sure to post on IG and tag me @physicianinthekitchen 


See you in the kitchen!

For this and other mouth-watering vegan recipes grab your autographed copy of

 

Doc Fix My Plate! The Physician In The Kitchen's Prescriptions For Your Healthy Meal Makeover

 

here.
For the latest, follow me at:
For more helpful tips and information, please join my Facebook group at www.facebook.com/groups/mealmasters today!
CLICK TO JOIN MY FACEBOOK GROUP